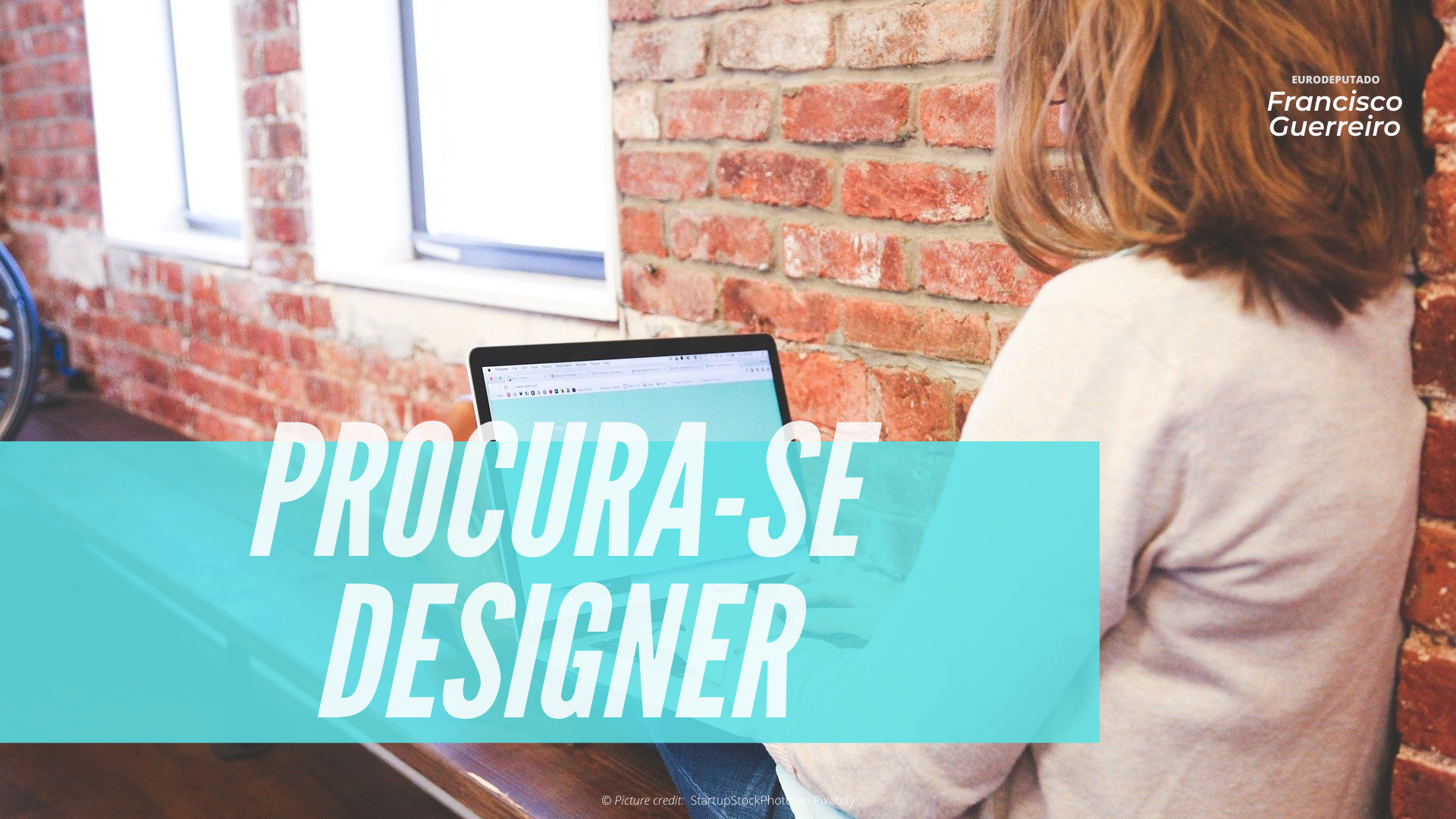 Designer wanted! Are you up to the challenge?
Good morning and a happy New Year!
We started the year with the search for a freelancer for a unique and paid service to improve the visual communication of my/our work in the European Parliament. The work will consist in the presentation of a graphic line for social media and other multimedia tools, which will be used to communicate the parliamentary work and European political actions, as well as for other events that are carried out by me.
We want to strengthen our presence on social media and boost the website www.franciscoguerreiro.eu, and so we are looking for someone who is proactive, creative and with disruptive ideas. The remuneration will take into account several variables but a fair return will be guaranteed for the work, time and creativity (it will be shared after the first evaluation of the submitted proposals). Working hours will be tailored to the service provider. All applications will have a response, whether negative or positive, in any of the stages shown below. Selection phases in January 2021:
Phase 1: Application submissions until the 12th (Tuesday)
. All applications should be sent to francisco.guerreiro@europarl.europa.eu with a brief presentation/motivation letter, portfolio of the designer to date and a brief suggestion of what can be improved in the MEPs visual communication.
Phase 2: Communication of the phase 1 results until the 13th (Wednesday)
. Everyone interested will receive a positive or negative answer about their application, and those selected will have the possibility to schedule a virtual meeting to finish the selection process.
Phase 3: Request for quotes until the 15th (Friday)
. After a virtual interview, the final group of selected candidates shall send a budget, according to the requested work and defined in the same way for everyone, to check and compare which one is more balanced.
Phase 4: Adjudication until the 18th/19th (Monday and Tuesday)
. On this day, information and documents regarding the adjudication of the service will be exchanged. If there is any additional information that is needed, please send it with the application. Thank you for wanting to be part of this positive change. We look forward to your contact and ideas. See you soon!
Share this post