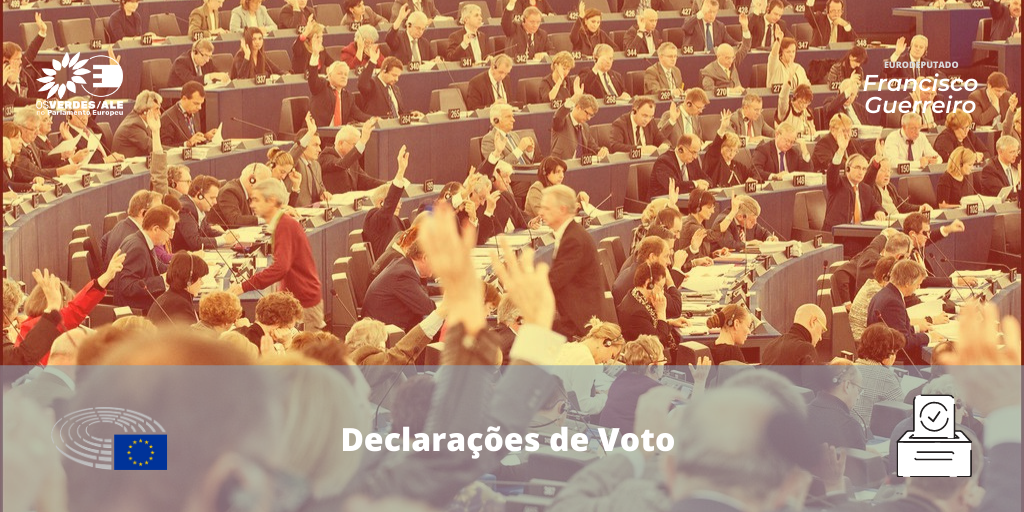 Plenary Session: European Year of Rail
European Year of Rail (2021) (A9-0191/2020 - Anna Deparnay-Grunenberg)
I voted in favour of this report for carefully judging the relevance of next year as part of what the European Year of Rail is expected to represent, foreseeing an effective commitment to this vector of mobility (in terms of transporting both people and goods).
It seems essential to bet in a decisive way in the paradigm shift in the transport area, which is one of the most critical sectors with regard to the emission of polluting gases, striving for investment in the development and consolidation of rail as a means of electrified transport system of excellence, representing an excessively relevant vector in the indispensable deep transition towards the desired carbon neutrality in the next two decades. Rail should, therefore, assume a central role in the mobility chapter.
Furthermore, in addition to the importance it can have in helping to achieve the goals concerning carbon neutrality, it should be remembered that rail can also be an element to promote sustainable tourism and a tool for the safe transport of vital goods, especially in the context of a pandemic, as is the case with medicines and food.
Share this post