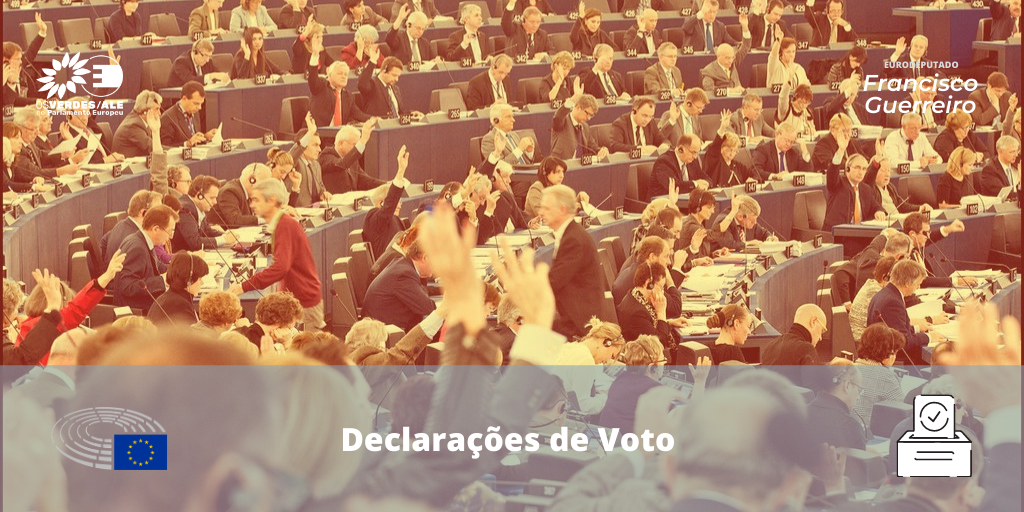 Plenary Session: Conclusion of the EU-Japan Civil Aviation Safety Agreement
Brussels, 17 december 2020 - See below what was discussed in this plenary session (14 to 17 december 2020) and how the MEP Francisco Guerreiro (Greens/EFA) voted.
Conclusion of the EU-Japan Civil Aviation Safety Agreement (A9-0239/2020 - Cláudia Monteiro de Aguiar)
I voted in favour of this recommendation as it focuses on the Bilateral Civil Aviation Safety Agreement between the European Union and Japan, which establishes obligations and methods of cooperation between the respective authorities and technical agents, standardizing certification and inspection procedures, concerning, for instance, the manufacture of aeronautical components and devices.
The Agreement also covers relevant issues in terms of airworthiness and environmental certification, as well as personnel licensing and training, and other areas related to aviation safety that are subject to the Convention on International Civil Aviation (Chicago Convention), promoting assumptions of reciprocal trust that leads to greater efficiency, avoiding the duplication of assessments and procedures.
In this regard, it should be emphasized that, although this document reports on matters related to aviation safety, the procedures of the European Green Deal must be taken into account, ensuring that the abovementioned Agreement will not trigger an additional number of flights between the EU and Japan (and therefore more emissions of gases that are harmful to the climate) in the coming months and years.
Share this post