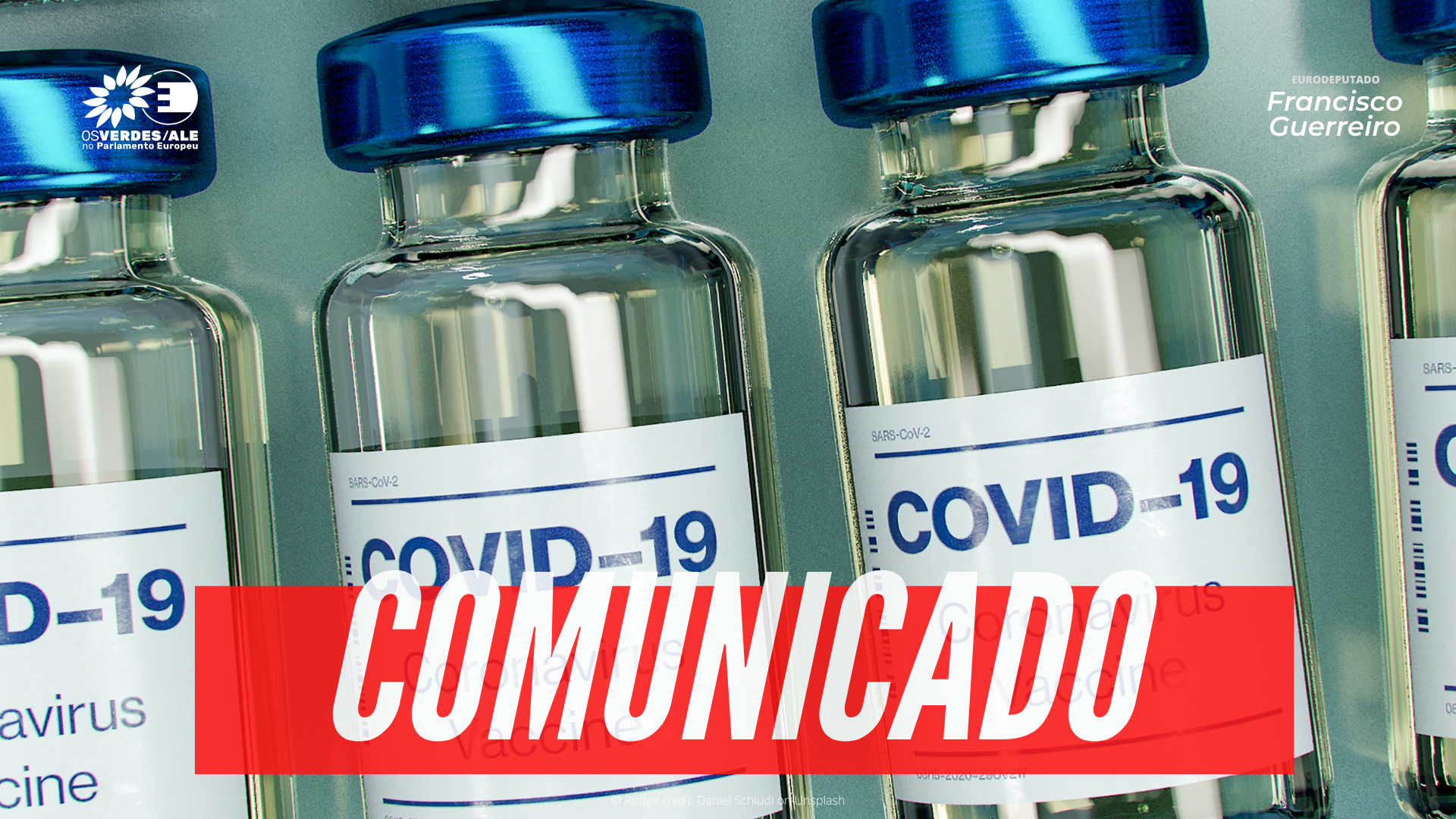 Francisco Guerreiro: 'Without EU help, Portugal would have trouble obtaining vaccines for everyone'
Lisbon, 5 January 2021 - MEP Francisco Guerreiro wants to know how much the European Commission (EC) invested in each Member State and how much Portugal saved in the acquisition of vaccines against Covid-19.
In his question for written answer to the EC, Francisco Guerreiro asks if "the Commission can provide a country-by-country breakdown of expenses covered by the EU, and not charged to individual Member States, in procuring the vaccines?".
"Being a part of the European Union (EU) is essential for any country to face situations like this, because the pandemic brought about a health, social and economic crisis. It would have been truly complicated for any country to purchase vaccines against Covid-19 for all its inhabitants. Without EU financial help, Portugal would have trouble obtaining vaccines for everyone in a timely manner", says the MEP.
The European Commission has responded swiftly to the global pandemic by signing contracts to order hundreds of millions of doses of various vaccines with a view to protecting all citizens of EU Member States, allocated proportionately to their populations.
To date, contracts have been signed to procure vaccines from six pharmaceutical companies: Pfizer/BioNTech; AstraZeneca/Oxford; Johnson & Johnson; Sanofi-GSK; Moderna and CureVac. A possible agreement with Novavax is also in the pipeline.
Share this post