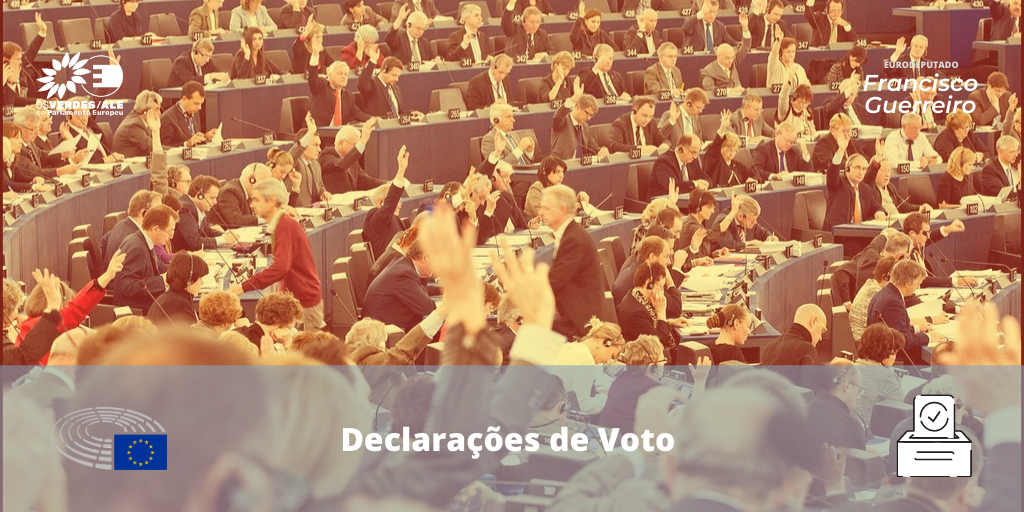 Plenary Session: MFF, Rule of Law Conditionality and Own Resources
Brussels, 17 december 2020 - See below what was discussed in this plenary session (14 to 17 december 2020) and how the MEP Francisco Guerreiro (Greens/EFA) voted.
MFF, Rule of Law Conditionality and Own Resources (B9-0428/2020, B9-0429/2020)
I voted in favour of this report as it addresses the question of the Union's budget concurrently with the problem of non-compliance by some Member States with the basic rules inherent to the democratic rule of law.
The Union budget provides exceptional support that is absolutely crucial in addressing the health, economic and social crisis imposed by the pandemic, which has taken on an unprecedented scale with disastrous consequences for people, workers and companies, and the funds foreseen must obey a conditionality mechanism, which makes access to European funds subject to respect for the inherent premises to a democratic rule of law.
Consequently, the conditionality mechanism must be fully applied, ensuring that countries (in particular Hungary and Poland) that continue to carry out systematic violations of the basic principles and values discussed above are treated differently from other Member States, requiring compliance with those same dictates so that the support in question is channeled to them.
Share this post