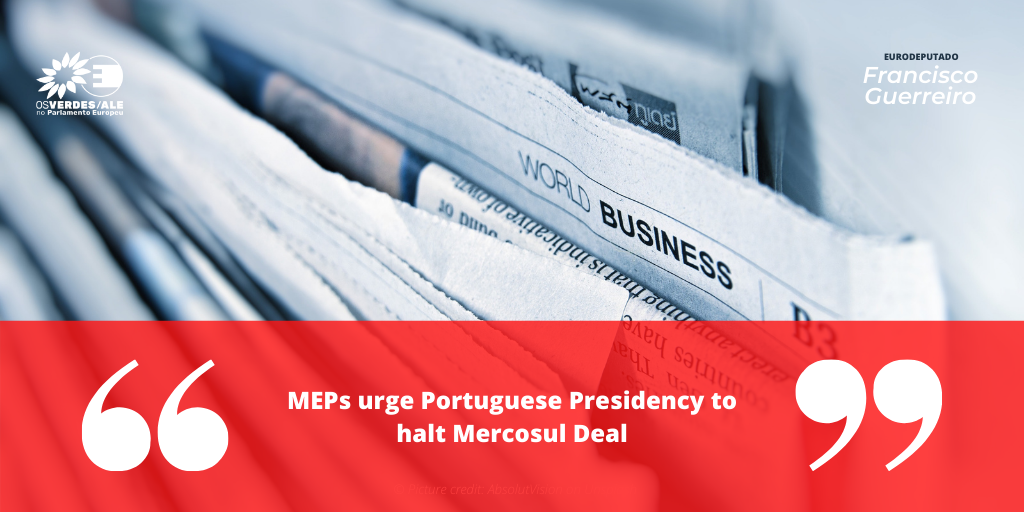 Político: 'MEPs urge Portuguese Presidency to halt Mercosul Deal'
MEPs URGE PORTUGUESE PRESIDENCY TO HALT MERCOSUR DEAL: Sixty-five EU parliamentarians, mainly from the Greens and Socialist & Democrats groups, have urged the Portuguese Council presidency to suspend the ratification of the EU-Mercosur trade agreement.
Re-opening negotiations: "If the Presidency wants to be coherent with the Paris Agreement and the European Green Deal, it cannot proceed with the ratification of this trade agreement" as it stands, MEPs wrote in a letter sent Thursday to Portugal's prime minister and foreign affairs minister and obtained by our colleague Hans von der Burchard. Lawmakers also proposed reopening negotiations to improve environmental provisions.
Refresher: The Commission has repeatedly made clear it doesn't want to reopen talks and Portugal promised to move forward with the pact in the coming months. The EU and South American countries are working to add to the deal a declaration on deforestation and climate law in a bid to alleviate the environmental concerns of opponents such as Austria, Ireland, Belgium and, to a certain extent, France.
Public opinion also seems to oppose the deal. According to a poll by YouGov published Thursday, a majority of surveyed EU citizens are against the deal.
Lê a notícia aqui
Partilhar artigo