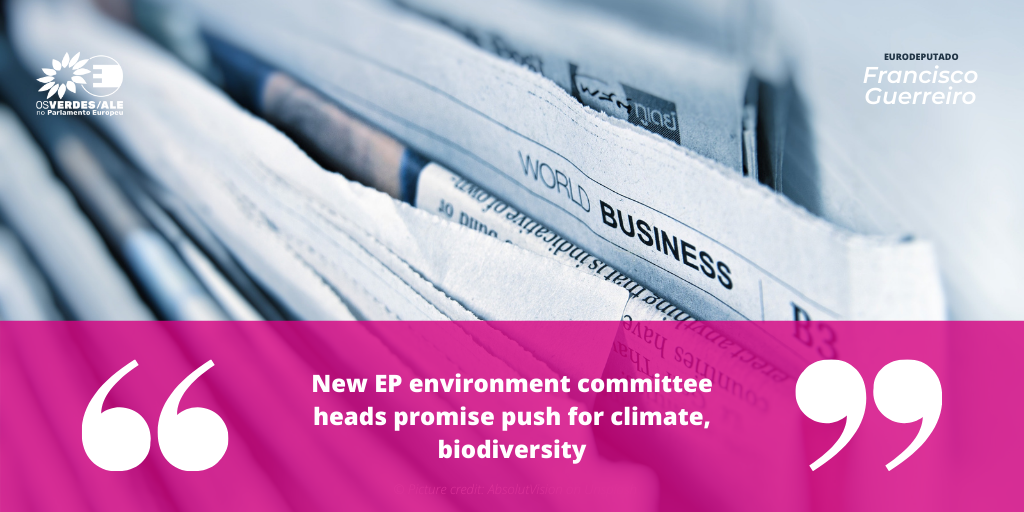 Ends Europe: 'New EP environment committee heads promise push for climate, biodiversity'
New EP environment committee heads promise push for climate, biodiversity
Robert Hodgson09 Jul 2019
The newly elected chair of the European Parliament's environment committee, Pascal Canfin, has pledged to make it the 'front runner' in driving greater ambition in EU climate and biodiversity policy
The newly elected chair of the European Parliament's environment committee, Pascal Canfin, has pledged to make it the 'front runner' in driving greater ambition in EU climate and biodiversity policy.
Canfin, whose appointment was not unexpected after back room deals between parliamentary groups, immediately said he hoped to overcome divisions between the bloc's eastern and western members over the pace of climate action.
There was no 'eastern' or 'western' Europe when it comes to climate action, Canfin said. "Our task is to bring forward carbon neutrality for our continent. We have different starting points but we should end at the same time in 2050."
The former director of WWF France was a last minute addition to the European Election list of French president Emmanuel Macron's La Republique en Marche (LREM) party, which is now part of the 'Renew' liberal alliance, the third largest group in the parliament.
"The young people are looking to us, and we need to meet their expectations," Canfin said.
Bas Eickhout, a Green candidate for European Commission president, was elected first vice-chair. Speaking to ENDS after the vote he said the new make-up of the ENVI bureau meant it was "absolutely clear the committee will lead on the ecological transition".
"These have been climate elections, and there will be a lot of proposals on the table that this committee will have a look at," Eickhout said.
The centre-left S&D group took the second vice-chair position with UK labour lawmaker Seb Dance, while the leftist-green GUE/NGL politician Anja Hazekamp took the fourth. All were elected unopposed.
The centre-right EPP candidate for third vice-chair, Cristian-Silviu Busoi, secured his place after comfortably defeating a challenge from Croatian independent Ivan Vilibor Sincic in the only vote of the session.
The afternoon saw 22 committees, which are tasked with drafting the parliament's position on legislative proposals ahead of negotiations with governments in the EU Council, elect their new leadership.
Outgoing ENVI chair, Adina Ioana Valean of the centre-right EPP group, was elected chair of the parliamentary committee on industry, research, telecoms and energy (ITRE), which has often found itself at odds with ENVI over climate and energy legislation.
Her first vice-chair will be Zdzislaw Krasnodebski, a member of Poland's ruling Law and Justice (PiS) party which Renew had vowed ahead of the votes to try and block, along with Hungary's Fidesz, from occupying any committee chair or vice-chair positions.
The new agriculture committee (AGRI), which faces tough negotiations on Common Agricultural Policy reform proposals, will be chaired by German EPP member Norbert Lins, with Portuguese Green Francisco Guerreiro as first vice-chair.
Partilhar artigo