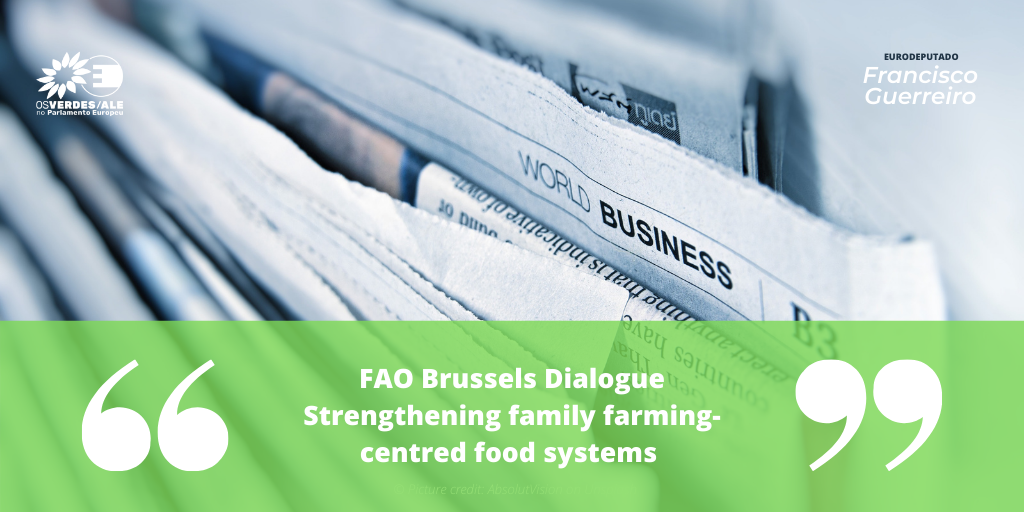 CIHEAM: 'FAO Brussels Dialogue Strengthening family farming-centred food systems'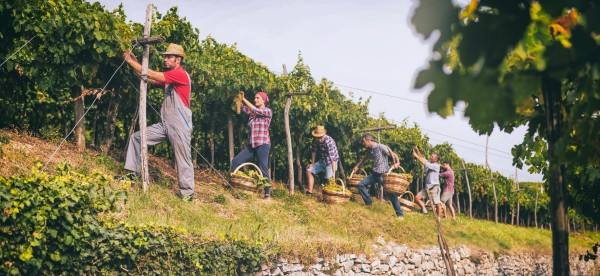 FAO Brussels Dialogue
Strengthening family farming-centred food systems

Pathways for global transformations
Jointly organized with the Portuguese Presidency of the Council of the EU
14 April 2021
16:00-17:30 (CET)
To feed the world and do it sustainably, an urgent and radical shift in our food systems is necessary.

Family farmers–including pastoralists, fishers, foresters, indigenous people and other groups of food producers

–are at the heart of this issue. They provide the majority of the world's food, are the major investors in agriculture and the backbone of the rural economic structure.

The United Nations proclaimed the United Nations Decade of Family Farming (UNDFF) 2019-2028

with the objective of region-specific agricultural strategies, in order to achieve substantial transformations in current food systems that will contribute to achieving the 2030 Agenda for Sustainable Development.
| | |
| --- | --- |
| | |
THE EVENT


The exchange will raise awareness about the

opportunities created by the UN Decade of Family Farming

in the EU, its neighboring countries (Mediterranean and Western Balkans) and worldwide, for food systems transformation. Speakers and participants will exchange experiences on national strategies, programs and policies that promote sustainable food systems, centered around family farming. They will explore concrete ways to create synergies between the implementation of the European Union's Farm to Fork Strategy and the United Nations Decade of Family Farming. (Portuguese interpretation will be available.)
Speakers include





Beth Bechdol


Deputy Director-General, FAO



Maria do Céu Antunes


Minister of Agriculture, Portuguese Presidency of the Council



Maciej Popowski


Acting Director-General, European Commission Directorate-General for Neighbourhood and Enlargement Negotiations (DG NEAR)



Mihail Dumitru


Deputy Director-General, European Commission Directorate-General for Agriculture and Rural Development (DG AGRI)



Paolo de Castro


Member of the European Parliament and Member of the European Parliamentary Alliance against Hunger and Malnutrition



Placido Plaza


Secretary-General, International Centre for Advanced Mediterranean Agronomic Studies (CIHEAM)



Francisco Guerreiro


Member of the European Parliament and Member of the European Parliamentary Alliance against Hunger and Malnutrition



Leonard Mizzi


Head of Unit for Sustainable Agri-Food Systems and Fisheries, European Commission Directorate-General for International Partnerships (DG INTPA)



Alfredo Campos


Member of the International Steering Committee of the UNDFF, European Commission Via Campesina



Begüm Keçici


Farmer, Local and Solidarity-based Partnerships for Agroecology Network (URGENCI)

Setting the scene



Rodrigo de Lapuerta


Director a.i., FAO Liaison Office in Brussels

Moderation



Marcela Villarreal


Director, Partnerships and UN Collaboration Division, FAO


Vê o webinar aqui
Partilhar artigo